Undead Valley v0.0.5 Pre-Alpha
A downloadable game for Windows
** Pay any price above $0.99 to get the full game for no additional cost upon release**
NOTE: This product is still in Pre-Alpha. This does not represent a finial product!
This game is still in active development, however due to university work, my job and my freelance work, development can be quite slow, please bear with me as I develop the game. Thanks. :)
About
Undead Valley is a Zombie Survival game with an isometric perspective and a voxel art style. The game is still in development and this is a pre-alpha playtest to get some opinions and is a preview of things to come.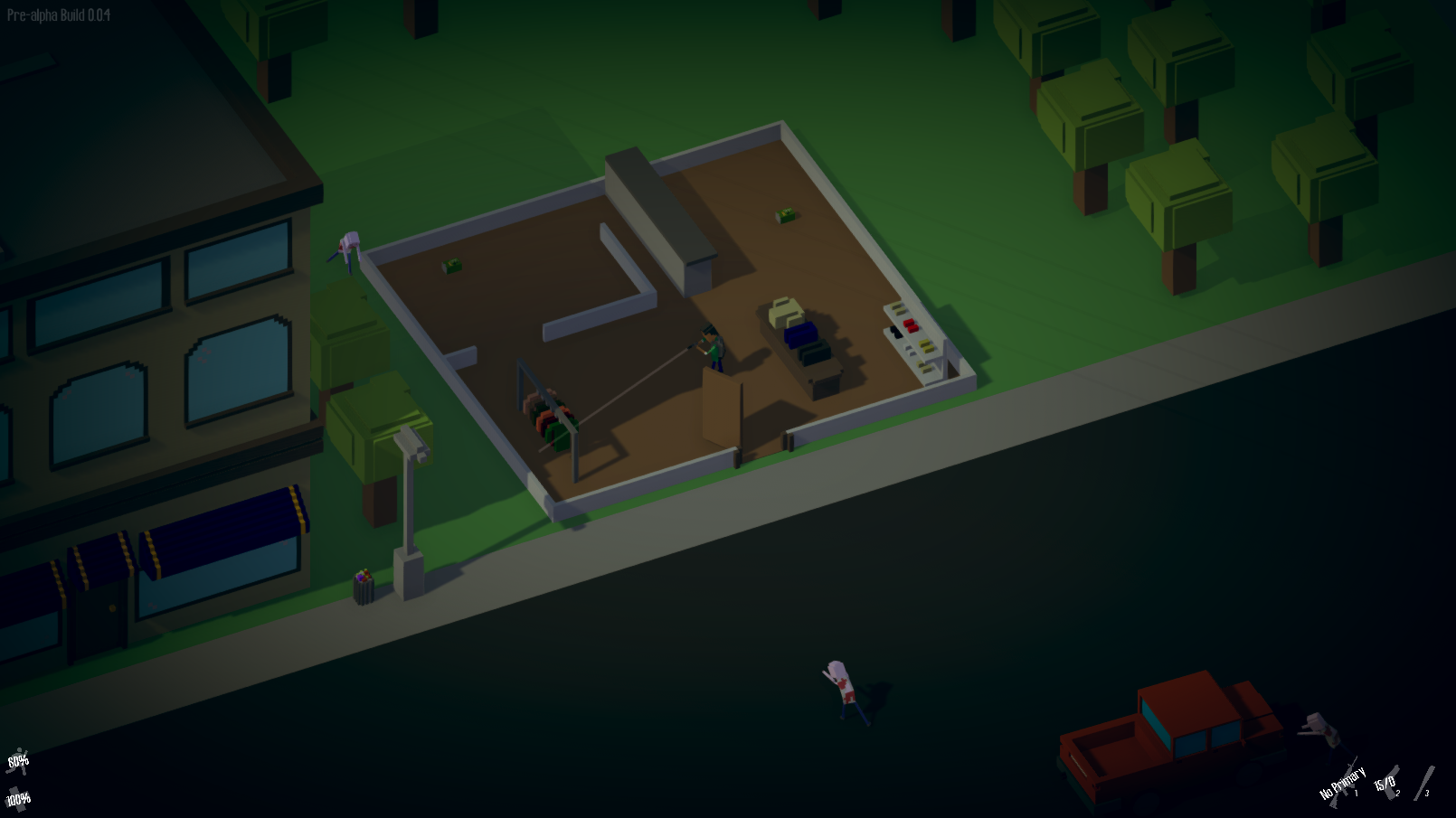 Features
- Explore a large open map, including several different areas.
- Scavenge for supplies to survive the end of the world!
- Grow crops.
- 8 Weapons!
- Complete quests and build relationships with NPC's (Still in early stages of development)
- Weather System.
- Kill hordes of zombies.
- Keep your car in good condition to ensure fast travel around the world.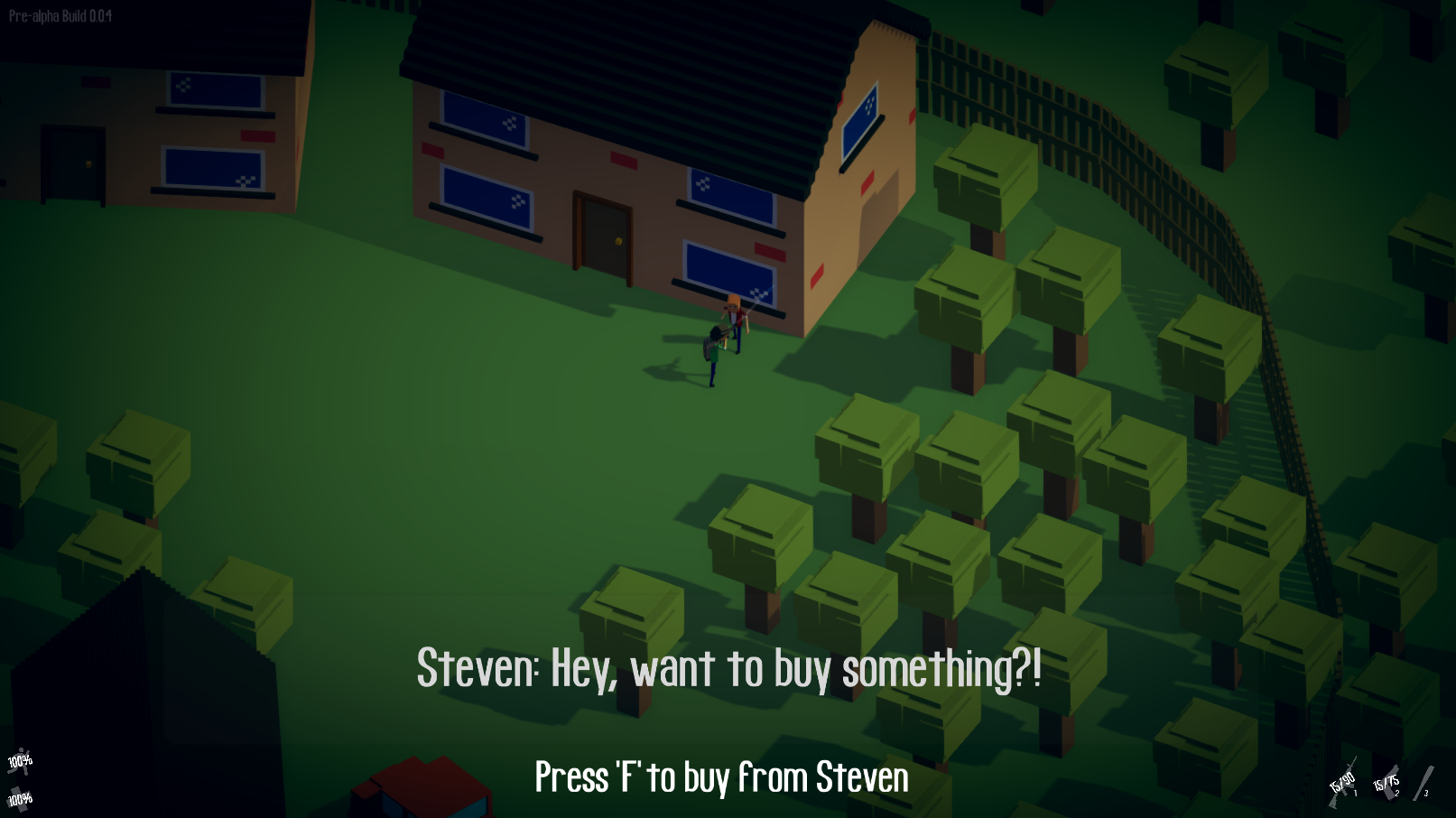 In its current state, the game is still far from perfect, hence I have put the game on a pay what you want model. However, once the game is finished, I plan on selling it for around $5. Those who choose the purchase the game now, at any price above $0.99 will gain access the the full game on release for no further cost.
For now however, the game will be free to play for the foreseeable future , hopefully with frequent builds full of new content.
Controls
Look - mouse
Shoot/Attack - Left mouse
Walk - W/S
Rotate Camera - Q/E
Interact - E
Inventory - Tab
Map - M
Perks - P
Mission log - L
Pause - Escape

Download
Click download now to get access to the following files:
Undead Valley v0.0.5.1.zip
44 MB